3849 views

montbrú, cheese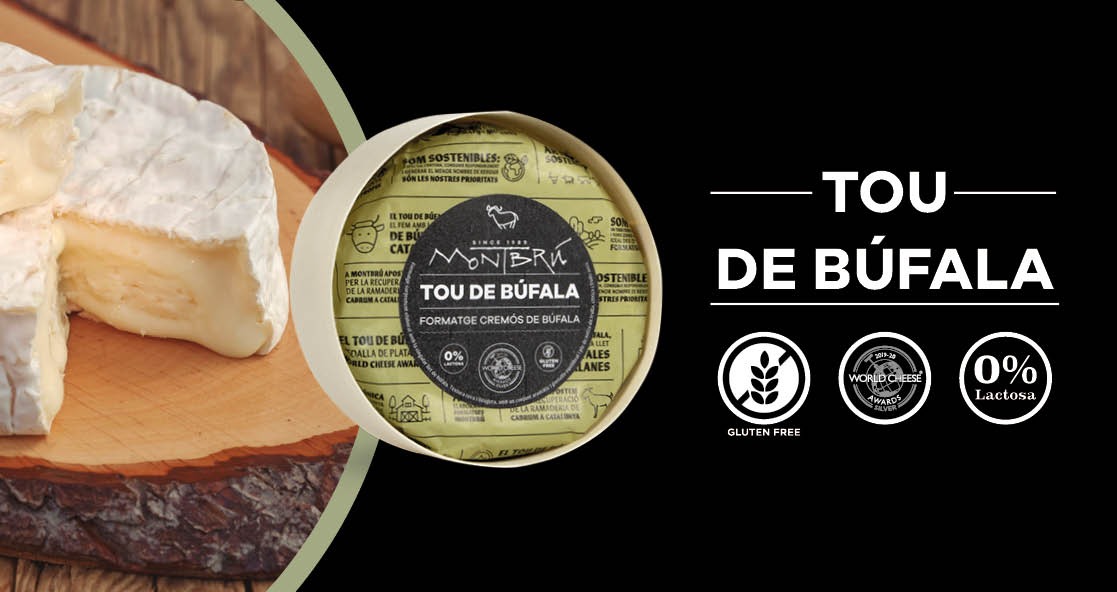 Tou de Búfala has been created by Oriol, our master cheesemaker. It's a very creamy cheese that melts in the mouth, with all the personality of buffalo milk. It offers aromas of butter and olive oil in the centre, and hints of beer in the rind – from the yeasts it contains. In the mouth it has a moreish acidity that makes your taste buds tingle. Tou de Búfala pairs extremely well with cava.
It's also worth highlighting that this is one of our 0% lactose cheeses.
We've refreshed the design of its packaging to give it the personality it deserves, and to explain what we do here at the cheese dairy, along with everything else involved in the cheesemaking process.
Comments (0)
No comments at this moment