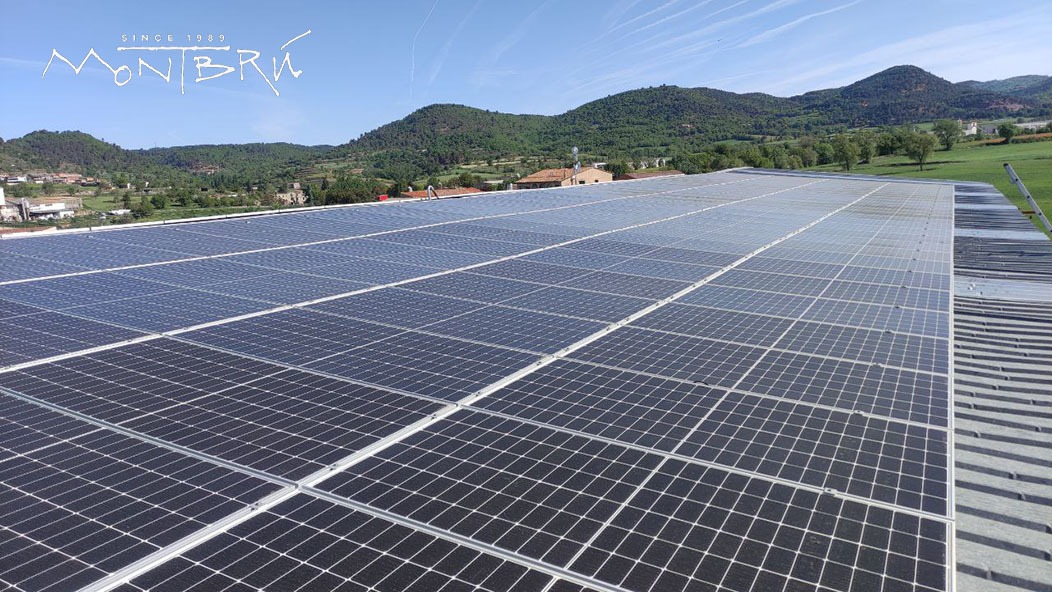 Montbrú will self-produce 70% of the energy it consumes thanks to the installation of solar panels
Montbrú has altered the appearance of the roof of its facilities this month, where it has installed solar panels as part of its firm commitment to sustainability and to helping to ensure a healthy environment.
With the installation of solar panels on the roof of its buildings, Montbrú will now self-produce 70% of the energy it consumes. The use of renewable energy generated by solar panels will entail significant savings in terms of consumption, but above all it will further the company's sustainability efforts.
The installation of solar panels forms part of Montbrú's sustainability plan, which already includes —among other measures— the careful separation of waste, the use of packaging made from recyclable or reusable materials, or the treatment of water in its own wastewater treatment plant.
Having a healthy environment enables Montbrú to produce higher quality milk for its cheeses, which is why sustainability and care for the environment is one of the company's priorities.
Comments (0)
No comments at this moment