4294 views

montbrú, cheese, goat, sarro experience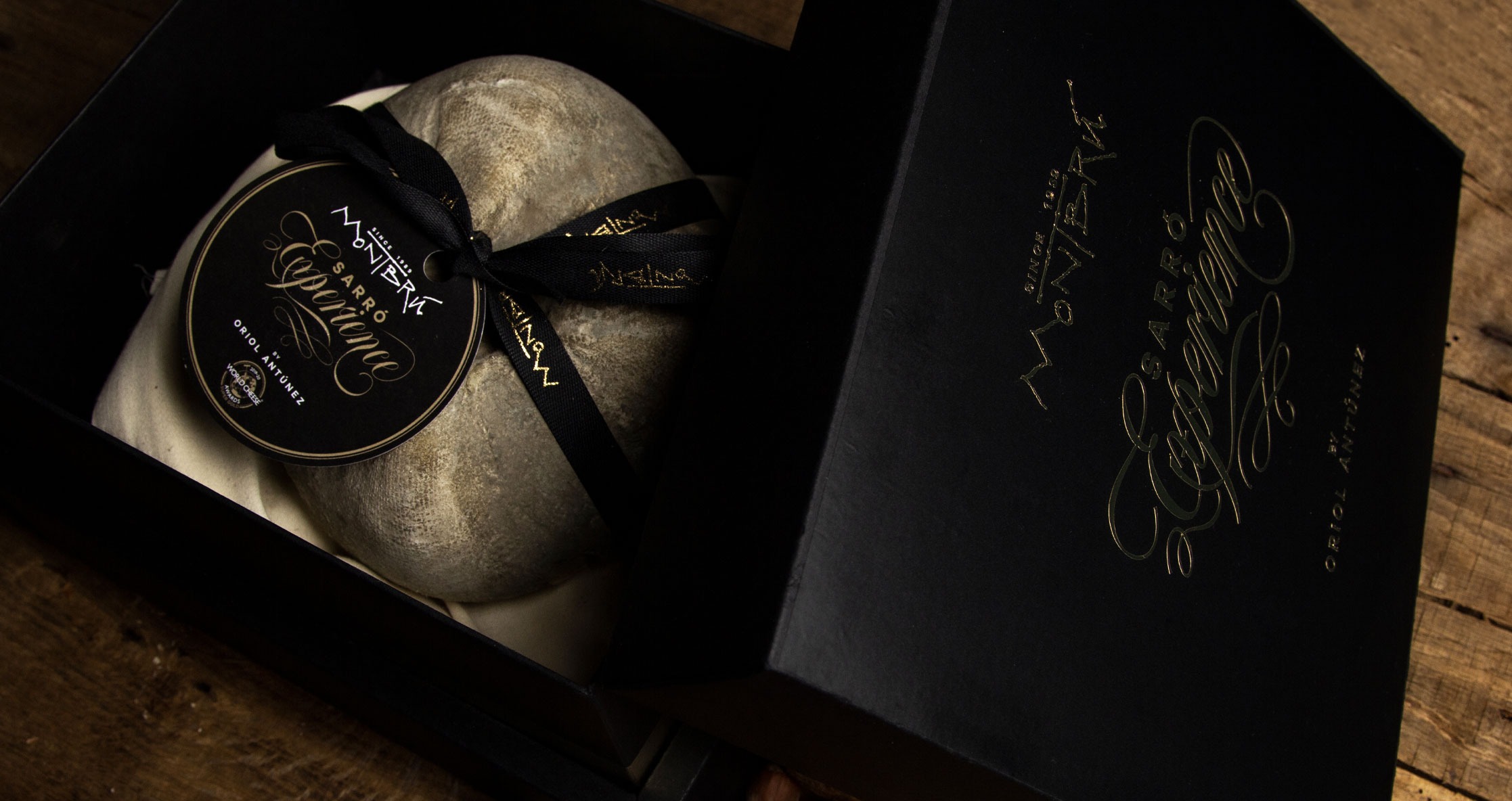 We're proud to present Sarró Experience, a new limited edition cheese handcrafted by Oriol Antúnez, our master cheesemaker. This cheese contains the superb milk of the goat herd we keep at our farm in Moià, where we prioritise the welfare of our animals and respect their life cycle by allowing them to graze freely in the surrounding fields and woods. What's more, each cheese undergoes a long, slow maturing process in which we apply all the cheesemaking expertise, experience and knowledge we've gained over the last 30-odd years. The result is a cheese with an intense, fresh flavour and a soft, buttery texture that's sure to suit all palates.
This is a personal project by our master cheesemaker Oriol Antúnez, who represents the second generation of leadership in the company. Oriol's passion for his work is infectious as he talks about the Sarró Experience: "It's given me a chance to really concentrate and focus all my senses on the curd, on the slow movements of the cutting harp and on pressing each cheese by hand with the cheesecloth. Then, in the peace and calm of the maturing cellar, I've been able to carefully craft each cheese, savouring the aromas of the moulds that give the Sarró its special character."
Our Sarró goat's cheese, winner of the award for the world's best bloomy rind goat's cheese at the 2019-20 World Cheese Awards, is our most lauded cheese. The idea behind this numbered limited edition, comprising just 800 units, is to present it in all its glory, transporting you to the woods and meadows of Moianès through its texture, aroma and flavour.
Sarró Experience is on sale at Montbrú's usual retail outlets, such as specialised local shops, charcuteries or markets. A few of the units will also be sold through our online store. The cheese comes in special packaging designed to make it an authentic gastronomic experience.
Comments (0)
No comments at this moment