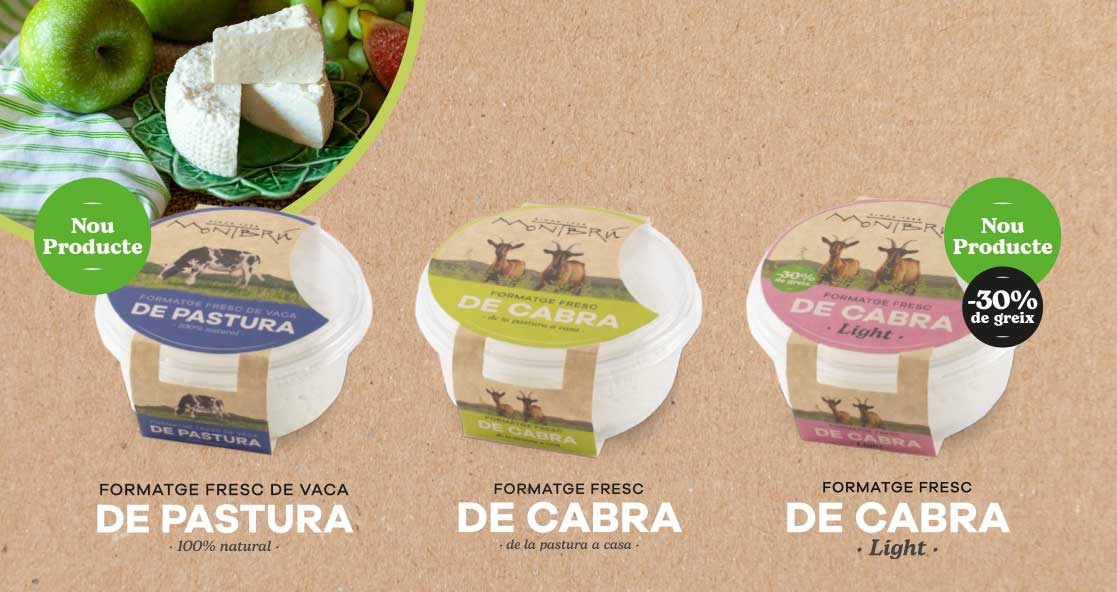 We're always innovating at Formatges Montbrú and we're pleased to announce some new additions to our fresh cheese range, namely our low-fat goat's milk fresh cheese and our pasture cow's milk fresh cheese, made with the finest milk from pasture cows. Our classic fresh cheese and mató (Catalan fresh cheese) are certainly in good company!
Fresh cheeses with a difference, with just the right amount of salt to enhance their delicate flavour and the sweetness of the milk. From the pasture to the store in 24 hours.
Like the existing products in our range, the two new additions come in modern, appealing packaging designed to keep the product fresh for daily consumption.
Comments (0)
No comments at this moment