3241 views

montbrú, cheese, cheesefuet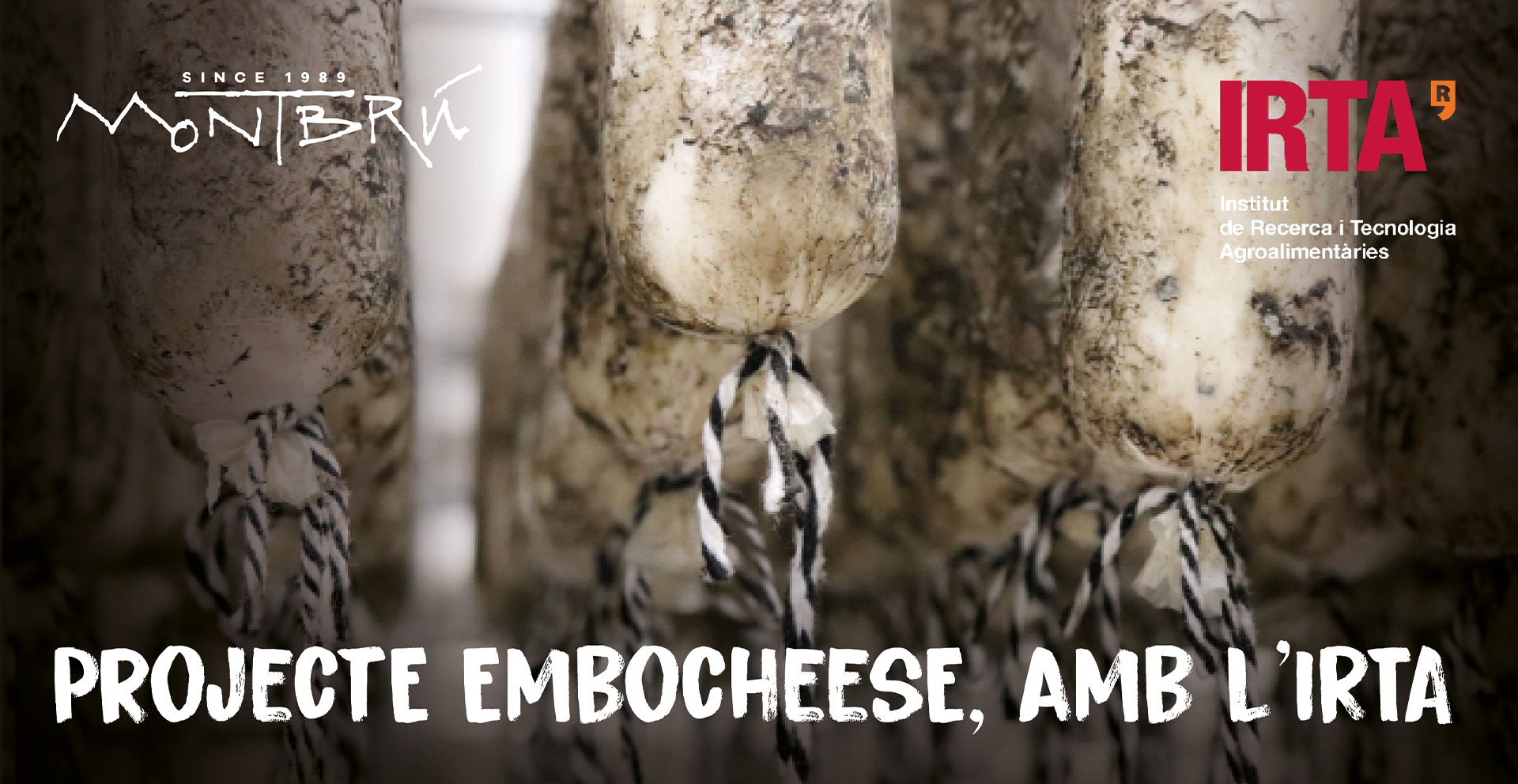 Montbrú, the Moianès-based cheesemaker that has been manufacturing goat's cheese for over 30 years, remains firmly committed to innovation and to manufacturing cheeses stuffed in casing, such as its Cheesefuet. This year, as part of the Embochees project, it's working in partnership with the Institute of Agri-Food Research and Technology (IRTA) in order to develop the manufacturing technology and the maturing system of this new type of cheese.
The Cheesefuet, which in 2019 won the Award for Agri-Food Technological Innovation (PITA), administered by the Ministry of Agriculture, Livestock, Fisheries and Food of the Government of Catalonia, is a goat's cheese produced in an entirely new way through a Montbrú-patented formula that combines different cheesemaking techniques applied to the rennet enzyme, producing a cheese stuffed in a vegetable casing. "Cheesefuet represents a new way to eat cheese. What we're trying to do is make artisanal goat's cheese available to the general public," explains the master cheesemaker Oriol Antúnez, who forms part of the second generation of leadership at Montbrú.
As part of the Embochees project, the IRTA and Montbrú aim to innovate in the maturing system of the Cheesefuet through its encasing technique in order to obtain a cheese that maintains or improves on the sensory and nutritional properties of a cheese manufactured the standard way. "We aim to create innovative cheeses in casing tied with string, with the quality, texture and flavour of large-format mature cheeses, but reducing the maturing time, in order to attract new markets and business opportunities for the dairy sector," says Marta Garrón, an innovation technician who specialises in cheese as part of the Food Technology and Quality Programme of the IRTA.
What's more, an evaluation will be carried out of the use of NIR technology, which makes it possible to determine the humidity of the cheese during the maturing process. The goal of using this technology is to reduce the maturing time of the cheese, which will lead to a reduction in energy consumption in the maturing rooms, a reduction in the handling of the product and the diversification of cheesemaking production, obtaining results that can be transferred to the artisanal dairy sector.
Project financed throught Operation 01.16.01 (Cooperation for innovation) through the Rural Development Program of Catalonia 2014-2020.


Comments (0)
No comments at this moment